Hello readers!
Sorry I have not posted much in the last few weeks. Many thanks to my friend William O'Flaherty for stepping in and guest posting last week!
Over the last few weeks, I have had several people ask me to do another humorous blog. I did one several weeks ago about my comical aspirations to be a hip-hop dancer. I typically do more academic, artistic, or life application posts here, but I would love to do another humorous post.
SO, in honor of my fabulous friend Kelly Belmonte's new book of poetry Three Ways of Searching (out May 24 from Finishing Line Press), I am asking at least TEN readers to purchase Kelly's book. If I can get at least 10 readers to pre-order her book, I will do a humorous post on my MOST EMBARRASSING MOMENT. It's from my senior year in high school, and for those who know me, you know to expect something crazy!
That rules out some of my other embarrassing moments. Such as:
*Forgetting the words to a song I sang in high school and making up the lyrics (It was from Phantom of the Opera, so use your imagination)
*Getting a foot cramp on stage at the Rhythm and Roots Festival and trying not to wince while singing.
*Being continually electricuted by an ungrounded microphone during another performance…and trying not to wince while singing.
*Performing a solo worship song (you know, the quiet, reverent type) in the campground at the Bristol NASCAR racetrack and watching an old man walk by wearing nothing but a loose, loose towel…and trying not to wince while singing.
*The time when I was six and thought butter was ice cream (yeah, that one was pretty bad)
*The time I clumsily and unnecessarily fell while trying to dodge a foul ball as a first base coach.
Interested in helping out? Here's what you need to do:
1) Visit https://www.finishinglinepress.com/product_info.php?products_id=1640 and place a pre-order
2) Once you complete checkout, forward your confirmation email to info@crystalhurd.com
That's it! If I can get TEN people to help promote Kelly's new book of poetry, I will let you have a hardy laugh at my expense. Seriously, it's that crazy!
Thanks all!!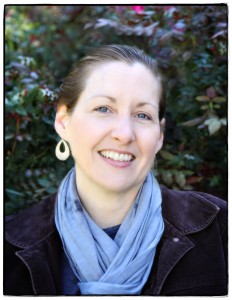 Photo Courtesy of Lancia Smith