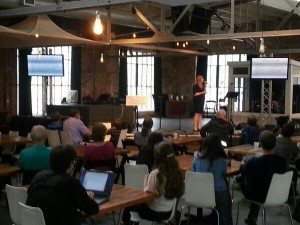 Hello all!
I have been hard at work on several projects this year, hence the relative online silence (except for my contributions at All Nine Muses and Legendarium). I am planning a new Lewis series very soon on the blog, so stay tuned! In the meantime, check out a recent roundtable on the Hobbit that I did with William O'Flaherty, Charlie Starr, and Brenton Dickieson. The podcast, a two-part broadcast discussing the movies versus the film, can be found here: http://allaboutjack.podbean.com/e/the-hobbit-movies-vs-the-book-part-1/
Also, I am ecstatic to announce that I will be speaking at the annual meeting for the Inklings Fellowship in Montreat, North Carolina!
This amazing conference is organized by Dr. Hal Poe and Dr. Don King. The theme this year is "The Inklings and the Ladies." Come join us as we celebrate Joy Davidman's 100th birthday. Also speaking will be the renowned Inkling scholar Colin Duriez. If you have watched the extended editions of The Lord of the Rings, you should recognize Colin from the scholarly interviews. If you want to join us, visit the site for the Inklings Fellowship here:
https://www.uu.edu/societies/inklings/events/weekend15/
and listen to a podcast about the Montreat Retreat on All about Jack here:
http://allaboutjack.podbean.com/
Stay tuned for more news soon!