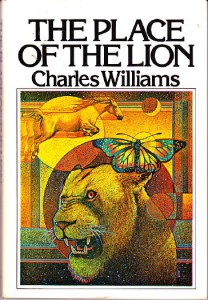 Yesterday, Crystal's reflection on Charles Williams's The Place of the Lion was featured on The Oddest Inkling webpage, maintained by Inkling scholar Sorina Higgins. Visit the page below to read Crystal's thoughts on this influential book, which kindled a friendship between Williams and C.S. Lewis and also played a significant role in shaping Lewis's final installment of the Ransom/cosmic trilogy, That Hideous Strength.
http://theoddestinkling.mymiddleearth.com/
Be sure to bookmark this site and return often for some fantastic insight into Charles Williams!